Deer Repellent-Become a LaTorre's Critter Out Pest Repellent Retailer
Help your local customers get rid of rats, mice and rodents with LaTorre's CRITTER OUT all natural pest, rodent, rat & mouse/mice repellent and deterrent.
We also sell Deer Out™ Deer Repellent and Rabbit & Groundhog Out Animal Repellent
If you're interested in becoming a retailer, please fill out the form below or feel free to call us at (908) 769-4242. Someone will contact you the same day with all the details.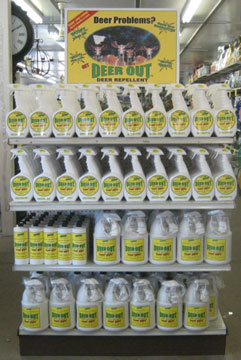 Multi Species Fence Banner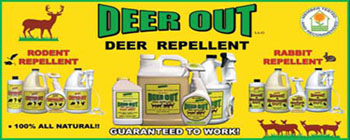 All information shared by you on our web site is safe & secure.
We will not share any of your private information with any third parties.
Deer Repellent
All natural 
CRITTER OUT

 pest repellent & deterrent will get rid of mice, rats, rodents and other critters.

Other products from LaTorre's Deer Out™: